Last Updated on August 23, 2023 by Krystine
PVC plastic poses concerning environmental and health drawbacks from production byproducts to waste hazards.
However, the impacts vary based on the additives used and disposal practices.
Exploring nuances offers guidance on using PVC more responsibly.
Is PVC Bad for the Environment?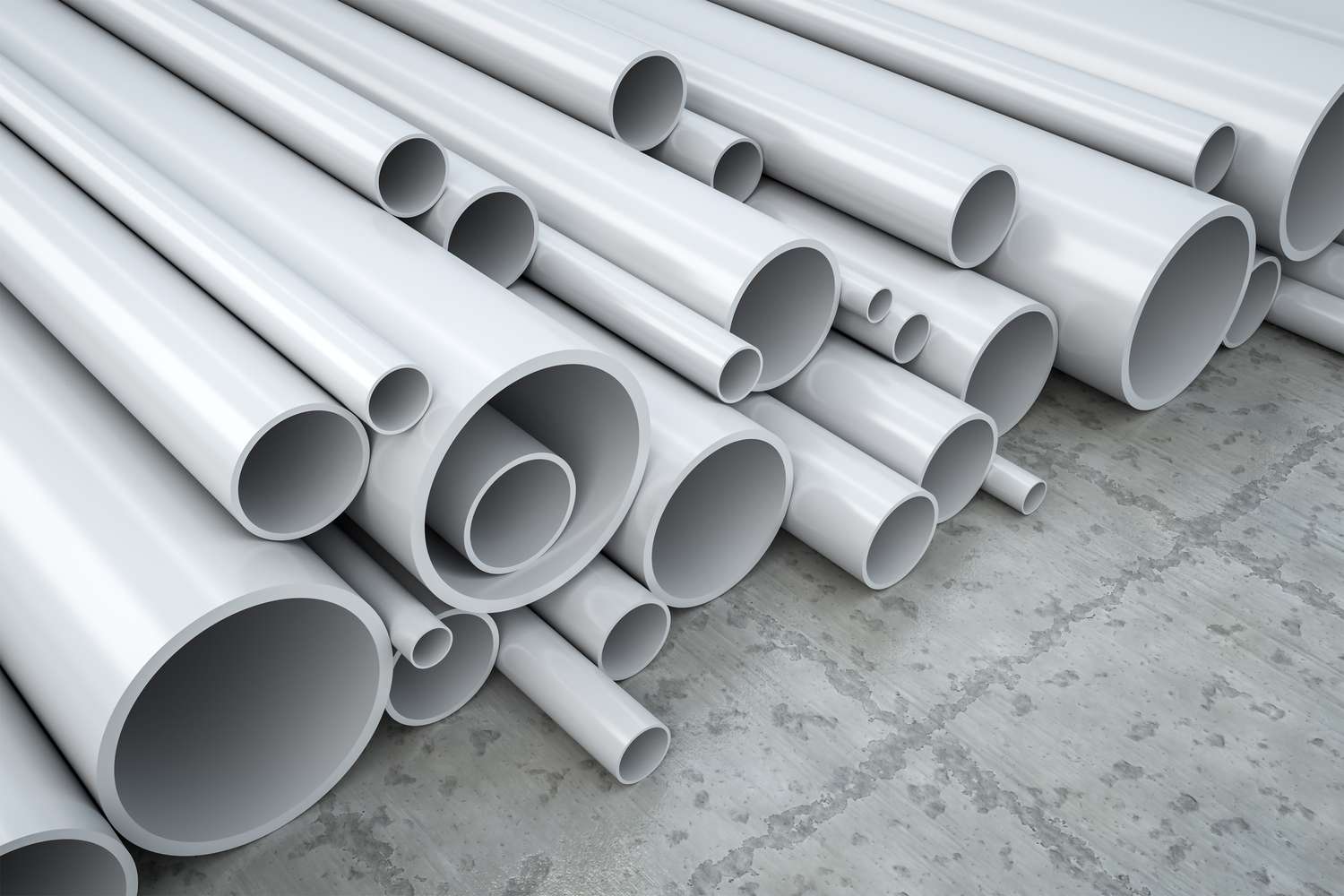 Yes, PVC plastic poses several concerns for ecological and human health due to its chlorine content, toxic byproducts from production and disposal, harmful additives, and low recycling rates.
However, modifying manufacturing practices and material composition could potentially steer PVC toward a more sustainable future.
Key Points
PVC production releases toxins like dioxins and vinyl chloride that persist in ecosystems.
Additives like phthalates used in PVC face human health concerns.
PVC recycling rates lag compared to other plastics, resulting in waste.
Why Has PVC Faced Environmental Criticism?
PVC production and disposal releases toxins including dioxins, vinyl chloride, and heavy metals that persist in ecosystems harming human and ecological health.
Its chlorine content also raises concerns.
Do PVC Additives Raise Health Concerns?
Yes, additives like phthalates used to soften PVC are associated with hormone disruption and developmental issues.
Alternatives like bio-based plasticizers exist but may cut performance.
Can PVC Be Effectively Recycled?
While technically recyclable, PVC recycling rates lag compared to other plastics due to sorting challenges and lower profitability.
Better designs optimized for recycling could improve its circularity.
Does PVC Use Less Energy In Production Than Alternatives?
No, PVC production requires more primary energy than materials like polyethylene or glass.
However, optimizing processing and using less material can improve its lifecycle energy picture.
Has The PVC Industry Made Sustainability Commitments?
Yes, some manufacturers have pledged to phase out the most harmful additives, reduce emissions from production, use more recycled content, and boost recycling rates. But success remains incremental so far.
Could Bio-Based PVC Offer A Sustainable Future Path?
Possibly.
Some firms are developing renewable feedstocks for PVC production to reduce reliance on oil and gas.
But difficulties achieving performance and scale exist.
More research is underway.
Why is PVC Harmful to the Environment?
PVC or polyvinyl chloride plastic poses several threats to environmental health across its lifecycle from production to disposal.
Manufacturing PVC produces toxic byproducts like dioxins and vinyl chloride that persist in the environment and harm ecosystems.
The chlorine required to produce PVC is often generated by environmentally damaging chlor-alkali processes.
During use, hazardous additives like phthalates can leach from PVC products.
When incinerated at the end of life, PVC releases hydrogen chloride gas and dioxins that damage ecosystems and human health.
PVC also has very low recycling rates compared to other plastics, resulting in waste.
The carbon footprint of PVC is substantially higher than alternative materials due to the energy-intensive production process.
While inherently problematic, PVC impacts could be mitigated by switching to non-toxic renewable additives, increasing recycled content, improving recycling technology, and potentially using bio-based rather than petroleum-based feedstocks if processes are perfected.
But the chlorine content makes PVC difficult to reconcile with sustainability.
How Does PVC Harm the Environment?
PVC harms the environment through hazardous emissions and byproducts during production, depletion of non-renewable resources, use of damaging chlorine chemistry, leaching of additive chemicals into surroundings, low recyclability leading to waste, and incineration byproducts like dioxins at end of life.
PVC production requires 57% more energy than making polyethylene.
Manufacturing releases carcinogenic vinyl chloride, hydrochloric acid, dioxins, and heavy metals that accumulate in ecosystems.
Chlorine production for PVC is energy intensive and reliant on salt mining and fossil fuels.
Even additives like phthalates introduce the risk of hormone disruption.
While recycling is possible, rates remain very low resulting in plastic waste.
Overall, PVC has substantial negative ecological impacts across its lifecycle.
What Are Safer Alternatives to PVC?
Options like polyethylene, low-density polyethylene (LDPE), high-density polyethylene (HDPE), polypropylene (PP), polystyrene (PS), polycarbonate, ABS, and ethylene vinyl acetate (EVA) all offer safer alternatives to PVC for various applications.
Copper, ductile iron, and HDPE pipes are superior plumbing options.
For packaging, options like glass, tin, LDPE, PP, and aluminum provide a better eco profile than PVC.
Overall, seeking more sustainable alternatives to PVC benefits the environment.
Key Takeaways:
While improvements are viable, PVC remains problematic from an ecological standpoint.
Limiting and phasing out uses where safer cost-effective alternatives exist brings sustainability benefits.
FAQ
Why Is PVC So Controversial?
Its chlorine content forms toxins when produced and incinerated. Additives like phthalates disrupt hormones. It also has higher carbon and energy footprints than alternatives.
Can PVC Be Made More Sustainable?
Yes, using renewable non-toxic additives, improving recycling and circularity, increased recycled content, and potentially bio-based production could significantly reduce PVC's impacts.
What Industries Use The Most PVC?
Building/construction is the largest PVC use, followed by packaging and consumer products. It's also used in medical devices and furniture.
At GreenChiCafe, we are passionate about sustainability and protecting the natural world around us.
Please visit our website to learn more about eco-friendly living.