Last Updated on August 24, 2023 by Krystine
Fabric softeners contain harmful chemicals that can pollute waterways and accumulate in ecosystems.
However, using natural alternatives and minimizing consumption helps lower their environmental impact.
Understanding how fabric softeners affect the environment empowers us to make informed choices to protect nature's delicate aquatic balance.
Is Fabric Softener Bad for the Environment?
Yes, most conventional fabric softeners contain harmful ingredients like quaternary ammonium compounds that can pollute waterways when washed down drains.
However, plant-based, biodegradable alternatives with minimal processing and no synthetic fragrances or dyes have a lower ecological impact.
Key Points
Chemical residues from fabric softeners can accumulate in waterways and ecosystems.
Synthetic fragrances and preservatives resist biodegrading and may be toxic.
Vinegar, plant oils, and wool dryer balls offer natural softening alternatives.
What Chemicals Are in Fabric Softeners?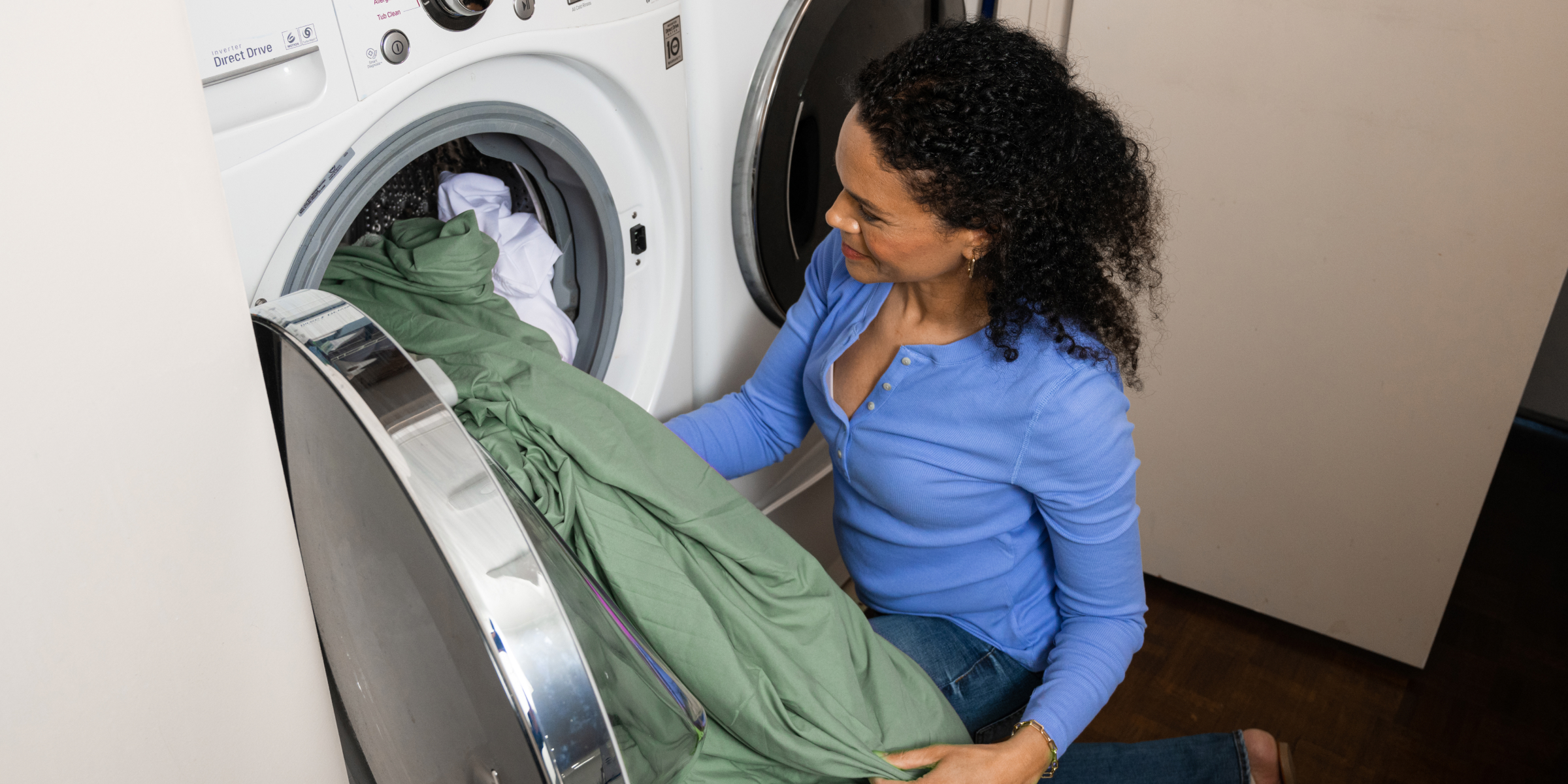 Fabric softeners contain quaternary ammonium compounds, fragrances, and preservatives that resist biodegradation and can be toxic to aquatic life at high concentrations when discharged.
How Do Fabric Softeners Get Into the Environment?
When washed down in household drains, softener compounds pass through wastewater treatment plants to be released into public waterways where they persist.
Can Fabric Softener Residues Cause Health Concerns?
Some studies link softener compounds to developmental issues and asthma, but more research is needed.
The long-term effects of chronic low-dose exposure require further study.
Do Fabric Softeners Disrupt Aquatic Ecosystems?
Yes, compounds that resist biodegrading can gradually accumulate in aquatic sediments and organisms over time, potentially damaging sensitive ecosystems if concentrations become excessive.
Are Fabric Softener Alternatives More Eco-Friendly?
Yes, options like vinegar mixes, wool dryer balls, and natural plant-based softeners biodegrade safely to lower the impact on the environment.
Look for plant-derived, fragrance and additive-free options.
How Else Can We Soften Fabrics Sustainably?
Skip the dryer sheet and let clothes air dry naturally to soften them.
Wash with cold water and only soften when necessary.
Reusing greywater from washing machines for irrigation also provides eco-benefits.
Ultimately, comprehensive wastewater treatment coupled with the use of non-toxic alternatives minimizes the impacts of fabric softeners while still enjoying their benefits.
Which Fabric Softener Is Most Eco-Friendly?
Seventh Generation fabric softener is an eco-friendly option that is plant-based and biodegradable.
Other good choices include Ecover and Method fabric softeners that are naturally derived, fragrance-free, and non-toxic.
Vinegar mixed with essential oils also softens naturally.
Overall, plant-based, fragrance and dye-free, readily biodegradable softeners are ideal for sustainability.
Do Liquid Softeners Harm the Environment Less Than Sheets?
Fabric softeners come in three forms: liquid, scent beads, and sheets.
Liquid fabric softeners are slightly better for the environment than dryer sheets since the plastics and toxins in sheets don't break down readily when washed.
However, liquid softeners still contain chemical compounds that can accumulate so minimizing the use of both is ideal.
Should You Avoid Using Any Fabric Softener?
Ideally yes – skipping unnecessary fabric softeners altogether prevents chemicals entering waterways and is best for environmental health.
If you do use them, minimize quantity, choose non-toxic natural brands, and keep them far from waterways when discarding.
How Does Fabric Softener Affect the Water Supply?
The greatest concern with discharged fabric softeners is their potential to introduce harmful levels of chemical compounds into public water supplies if allowed to accumulate.
Most municipal wastewater treatment is not equipped to completely filter out softener ingredients before water is released into rivers, lakes or oceans.
Over time, the gradual build-up of softener chemicals like quats in waterways and sediments could damage aquatic ecosystems if concentrations exceed safe thresholds.
Some studies have linked ingredients in fabric softeners to issues in animal development and fertility at high exposures.
While risks to human water supply remain low with dilution, avoiding unnecessary contamination protects environmental and public health.
Is There An Eco-Friendly Fabric Softener?
Yes, eco-friendly fabric softener alternatives exist that are biodegradable and avoid synthetic chemicals.
Products derived from plant-based oils and extracts such as sunflower, coconut, and citrus offer effective softening without quats or petrochemicals.
Vinegar blended with essential oils also softens naturally.
Wool dryer balls are reusable for lasting impact reduction.
Ultimately, skipping unnecessary softeners is ideal, but natural plant-based options help mitigate impact for those wanting softness without harming waterways.
Key Takeaway:
Conscientious consumption and waste disposal habits allow us to balance convenience with ecological stewardship when it comes to keeping clothes pampered and fresh.
FAQ
Do Natural Softeners Work As Well?
Yes, natural options like vinegar, coconut oil, and salt provide effective softening without chemical additives that harm the environment.
Should You Avoid Antistatic Softeners?
Yes, antistatic components also resist biodegrading. Skipping softeners altogether or choosing plant-based options is ideal for sustainability.
Can You Make Homemade Fabric Softener?
Yes, simple homemade fabric softeners made from vinegar or vegetable oils mixed with essential oils for fragrance provide an eco-friendly alternative.
At GreenChiCafe, we are passionate about sustainability and protecting the natural world around us.
Please visit our website to learn more about environmentally friendly products.