Fountain pens have seen a resurgence in popularity in recent years.
Their classic styling and smooth writing experience make them an appealing alternative to disposable ballpoint pens.
Here's a look at the environmental impact of fountain pens versus other types of pens.
Are Fountain Pens More Environmentally Friendly?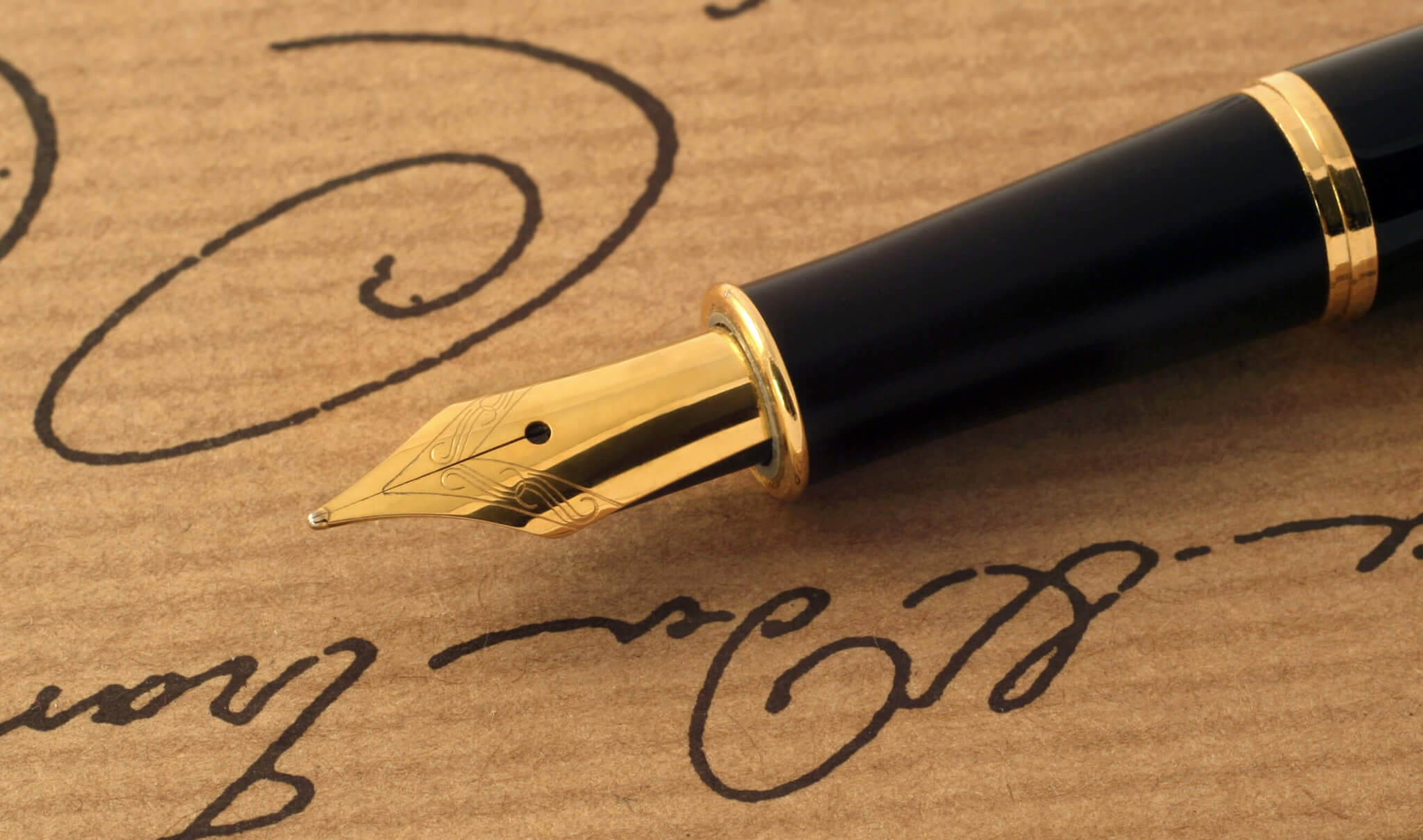 Fountain pens are considered to be more environmentally friendly compared to most other pens.
This is primarily due to the fact that they can be used for a lifetime and can be refilled with bottled ink instead of using disposable plastic cartridges.
The main environmental benefit of fountain pens is the reduction in waste and disposal costs.
However, it is important to note that the sourcing of metals used in fountain pens does have an environmental impact.
Despite this, fountain pens are still considered to be an eco-friendly choice.
With proper maintenance and cleaning, these pens can be a more sustainable option.
Key Points
Fountain pens are reusable and refillable, reducing waste
They can last a lifetime with proper care and maintenance
Fountain pens use less disposable plastic compared to other pen types
Our Opinion
In our opinion, fountain pens are a great eco-friendly choice for writing instruments because of their reusability and longevity.
The environmental impact is lower compared to disposable pens if the fountain pen owner commits to maintaining the pen and refilling it.
With proper care, fountain pens are a sustainable and environmentally conscious writing option.
Why Fountain Pens Are More Sustainable
Fountain pens are considered more eco-friendly for a few key reasons:
They are reusable and designed to last a lifetime with proper care and maintenance.
They can be refilled from a bottle of ink, reducing waste from disposable plastic cartridges.
High-quality fountain pens generally require fewer disposable parts and accessories over their usable lifespan.
The main benefit is the reduction in waste. Rather than throwing away pens regularly, a good fountain pen eliminates the need for constant replacement. With occasional cleaning and nib tuning, a fountain pen can provide years of smooth writing.
That said, the metal used in nibs and pen bodies does have some environmental impact from mining and manufacturing. However, compared to the constant waste stream of disposable pens, the overall impact is reduced.
Fountain pen inks also tend to be less toxic than standard ballpoint inks. While not all brands are eco-friendly, there are now many plant-based and non-toxic ink options available.
For those looking to reduce their waste and environmental footprint, a high-quality fountain pen is a great option. With some care and maintenance, it can be an enjoyable and sustainable writing instrument.
The Environmental Impact of Disposable Pens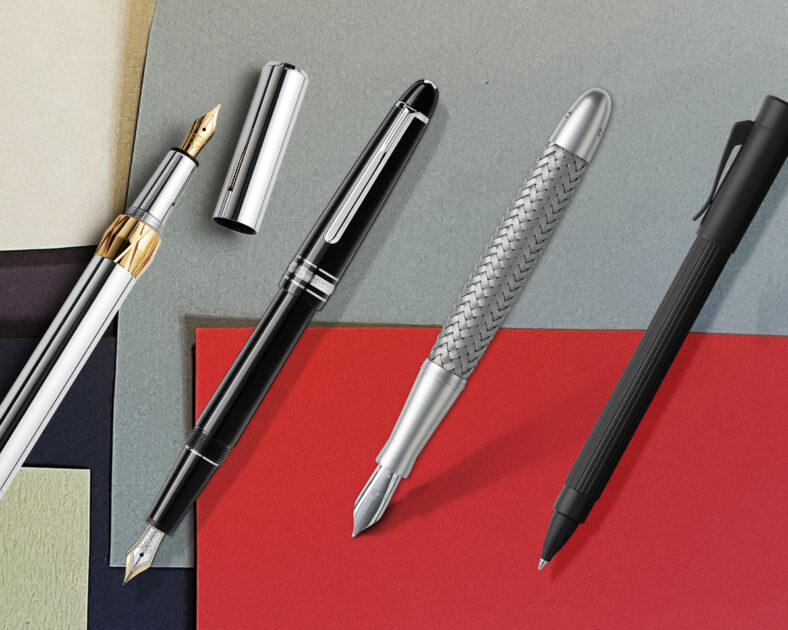 In contrast to fountain pens, disposable ballpoint pens have a significant environmental impact:
Billions of plastic pens are discarded every year, contributing to plastic pollution and landfill waste.
Many contain toxic chemicals and pollutants that can contaminate water and soil when disposed of.
The raw materials and manufacturing process require oil, chemicals, and energy to produce pens intended for single use.
Disposable pens are seen as convenient, but the tradeoff is constant replacement and waste. Even recyclable plastic pens require resources to manufacture and transport. And most end up in landfills rather than being recycled.
The plastic, inks, and internal components can take hundreds of years to decompose. Discarded pens ultimately release greenhouse gases as they break down.
For large institutions that rely on disposable pens, the waste can be immense. The environmental impact quickly multiplies.
Compared to a reusable fountain pen, disposable pens are clearly the less sustainable option. Their convenience comes at a high cost to the environment.
Reusable Fountain Pens Last a Lifetime
In contrast, quality fountain pens are designed to last for decades with proper care. Their durability and reusable nature make them a far more sustainable writing instrument compared to disposables.
While the initial investment in a good fountain pen is higher, it pays off over the lifetime of use. You'll never need to buy replacement cartridges or disposable pens again.
With basic maintenance like cleaning and occasional nib tuning, a fountain pen will provide a smooth writing experience for years. The nibs can be serviced and replaced if needed, further extending their usable life.
Vintage fountain pens from 50+ years ago are still in circulation today. With ongoing care, your reliable writer can be passed down to future generations.
A reusable fountain pen is a clear choice if you want a sustainable option that saves money and avoids waste over its lifetime. The long-term value outweighs any initial costs.
Refilling Fountain Pen Ink Is Plastic-Free
Fountain pens give you the freedom to use bottled ink and avoid disposable plastic cartridges. Bottled ink typically comes in glass bottles that you can reuse or recycle.
Refilling from a bottle lets you choose from a huge variety of bold, vibrant ink colors and properties like waterproofness or shimmer. It's a plastic-free and creative way to enjoy fountain pens.
You can also buy metal cartridge converters that fit into most fountain pens. These allow you to draw ink from a bottle using the pen's filling mechanism. Converters are reusable and don't generate plastic waste.
With a little practice, refilling a fountain pen from a bottle is easy. Just dip the nib into the ink, draw some up using the filling mechanism, and wipe any excess. Then you're ready to write again in your chosen color.
Avoiding disposable plastic cartridges is better for the environment. Refilling from glass bottles lets you customize your ink experience sustainably.
Fountain Pens Provide a Better Writing Experience
Many people find that fountain pens simply provide a superior writing experience compared to ballpoint pens.
The key is the nib – the metal tip that touches the paper. Fountain pen nibs are designed to glide smoothly across the page. They don't require pressure like ballpoints.
This makes writing with a fountain pen more comfortable and enjoyable. The ink flows out effortlessly as your hand moves, instead of needing to be pushed out.
Fountain pen nibs come in different widths, from extra-fine to broad, so you can customize the line thickness. This allows more flexibility and personalization in your writing style.
The ink itself also contributes to a smooth writing feel. Fountain pen inks are water-based and less viscous than the oil-based inks found in ballpoints.
With proper care and maintenance, a quality fountain pen can last for decades, providing a superior writing experience year after year. For many, the fountain pen remains unrivaled for comfortable, expressive, and sustainable writing.
FAQ
Why Is It Not Advisable to Use a Fountain Pen?
Fountain pens require more maintenance than other pens. The nibs need to be cleaned regularly to prevent clogging and drying out. Fountain pen ink can also stain clothing and other materials if leaks occur.
What Is the Most Sustainable Type of Pen?
Refillable pens like fountain pens and rollerballs are considered the most sustainable. They produce less waste over time since the main components are reusable and only the ink needs to be replaced.
Is Fountain Pen Ink Biodegradable?
Most fountain pen inks today are water-based and can biodegrade over time. Some pigment-based inks may contain chemicals that do not readily break down.
What Is the Most Eco-Friendly Writing Utensil?
Pencils and refillable pens like fountain pens are the most eco-friendly options. Pencils require no ink and are made of wood. Fountain pens can last decades and use refillable ink cartridges or bottles.
Conclusion
Fountain pens are considered more environmentally friendly compared to disposable ballpoint pens. Fountain pens are reusable, refillable, and can last a lifetime with proper care. The metal and plastic materials are more sustainable than constantly throwing away plastic ballpoint pens. However, there are some environmental impacts from sourcing fountain pen materials. Overall, fountain pens produce less waste and are a greener choice if maintained properly. Sustainability depends on the individual's maintenance and use of the pen over time. But fountain pens have the clear potential to be an eco-friendly writing instrument.